A swimming pool is undoubtedly the best place where you can relax or unwind. Swimming pools are available in two types in-ground and above-ground. In ground pools are constructed with three different types of material, concrete, vinyl-liner, and fiberglass. Above ground pools are mainly vinyl-liner.
Regardless of the type of pool you choose to have they all will provide hours of fun and relaxation. The type of pool you choose will also reflect on how you showcase your home.
Perhaps the most important consideration in determining what type of pool to build, to install, or build is: What will the pool be used for and who will be using it?
The diverse shapes and designs of swimming pools can be overwhelming. A lot will depend on your budget and local restrictions. When selecting a pool builder always seek out references. Be sure to check with the local better business bureau. Once you are satisfied with the selection of the builder it will take anywhere from 1-2 weeks to several months to complete.
Also, there are swimming pools that have a Jacuzzi or a kid's bathing pool affixed to the side of the swimming pool. These kinds of additions might be suitable for your swimming pool needs.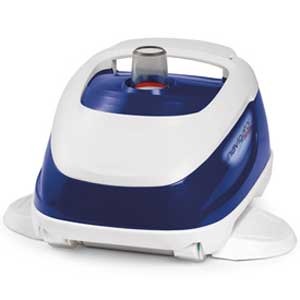 When installing a pool consider the landscaping that goes around the pool. Select plants that do not shed their leaves annually. This will help minimize the cleaning effort.
Once that pool is built, you can choose My Pool as your premier pool supplier for all kinds of swimming pool products. Whether it is swimming pool cleaner such as the Hayward Navigator, Pool Cleaner , Cleaning Accessories or Test Kits . My Pool will offer you the largest selection, great prices, and fast shipping.